Exploring and capturing the world one illustration at a time. Various mediums used including pen, ink, and watercolour on a variety of papers.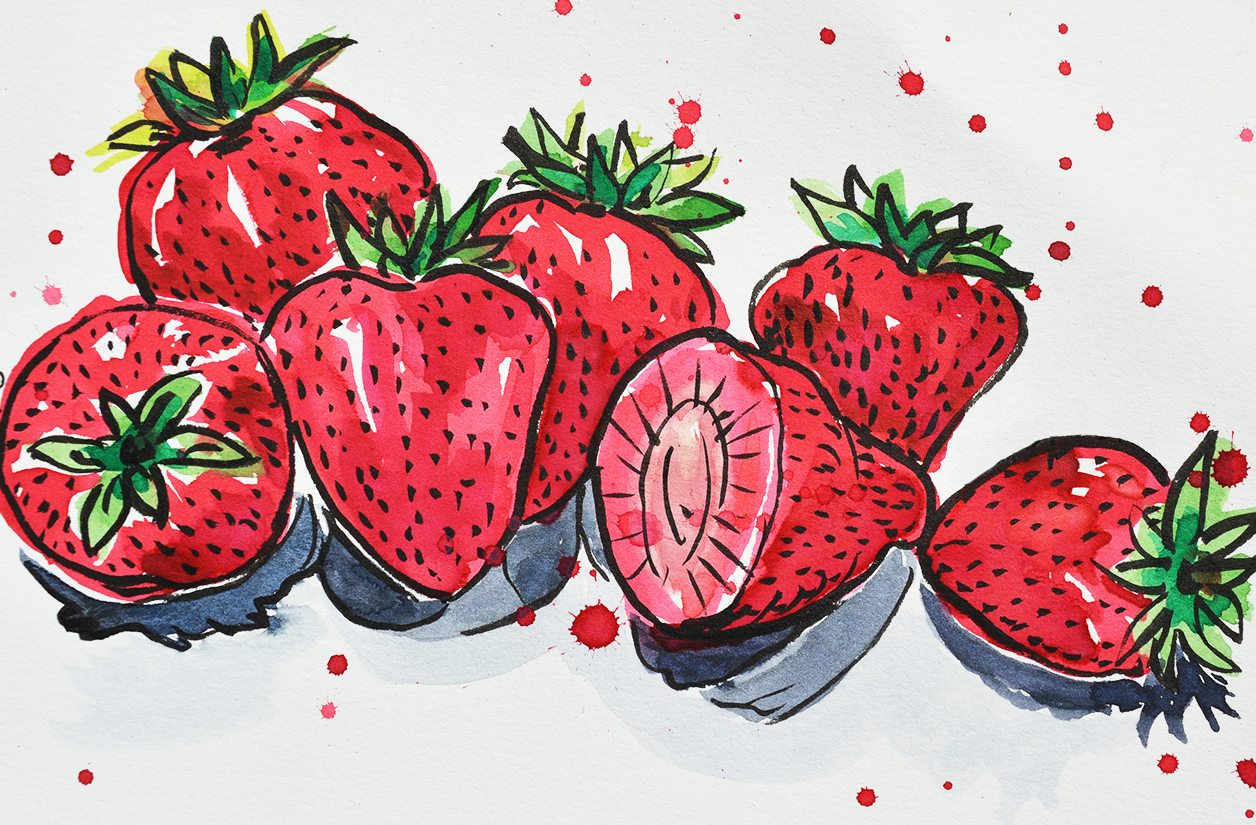 The sweetest strawberries I've ever tasted in Vancouver. Watercolour study on a hot summer afternoon.
Watercolour and India ink study of light and shadow.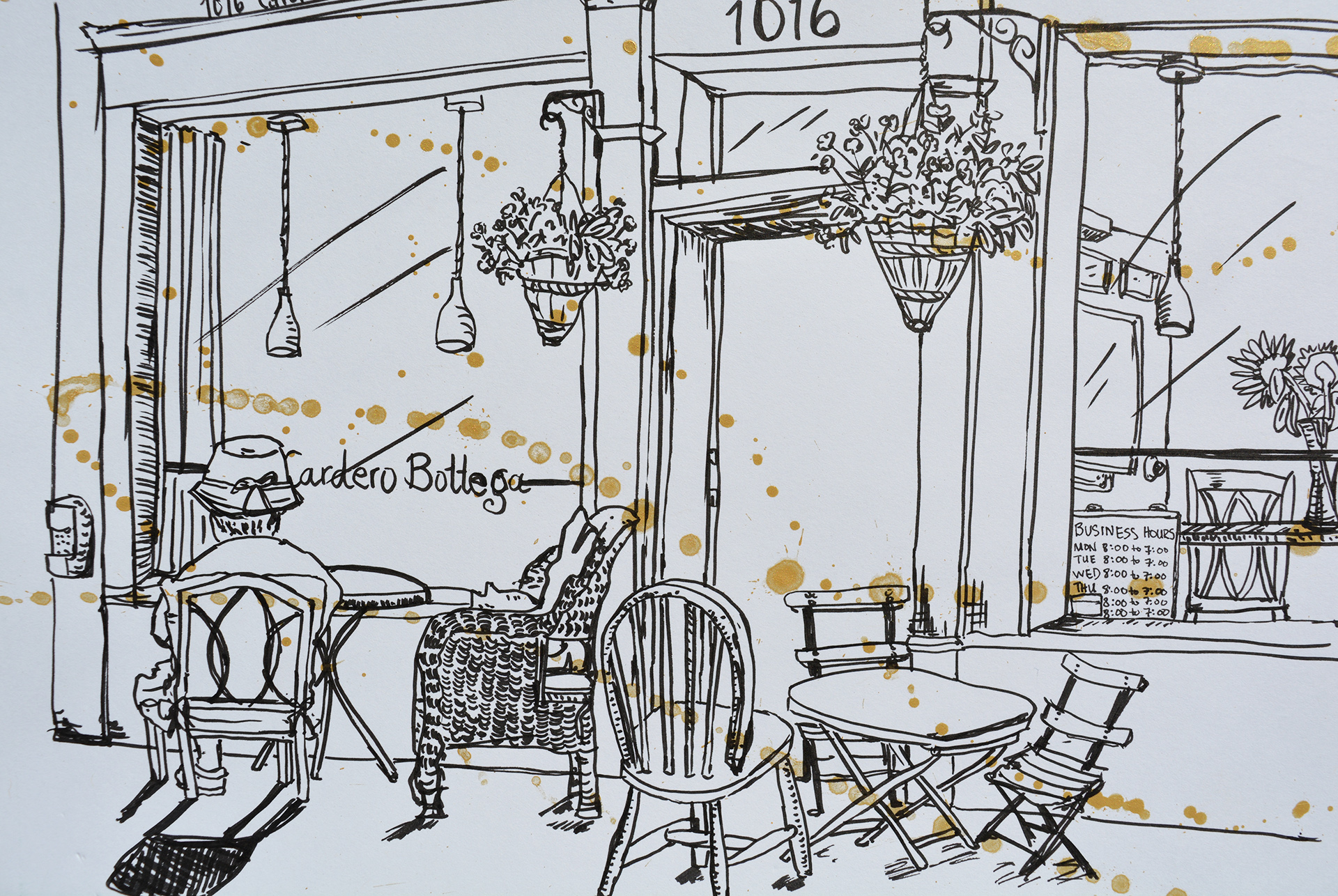 Cafe Bottega, a local cafe in Vancouver's West End neighbourhood. Pitt Fine Tip in Black; Pentel watercolour in Gold.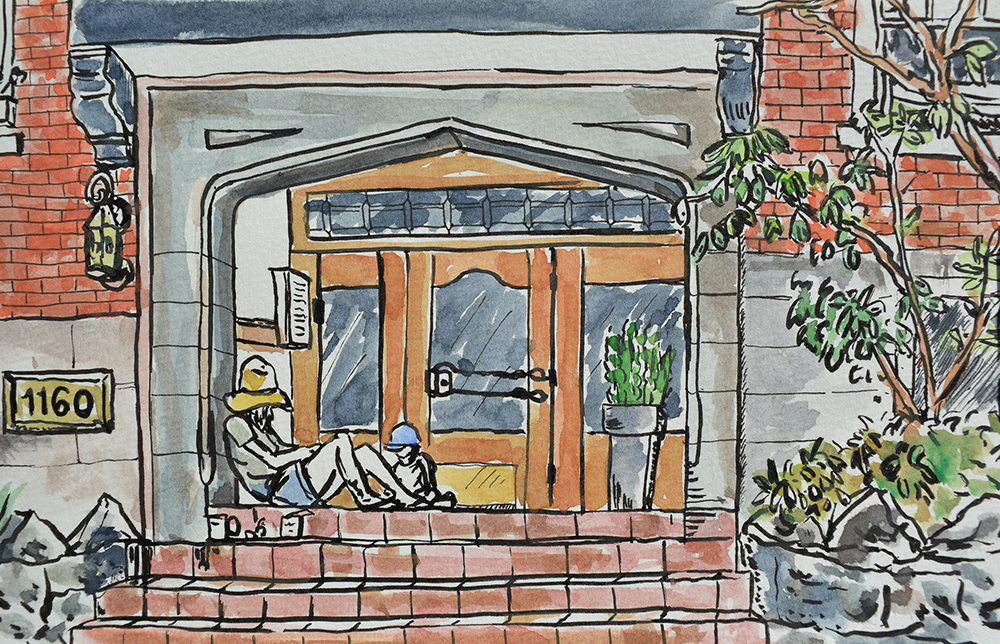 Watercolour study and sketch of 1160 Nicola St. West End. Vancouver BC.
Pen and ink study of 1966 Odgen Ave. Kitsilano. Vancouver BC.
"Bending the Rules" - My submission for the 2015 Opus Draw Down Challenge. Portside Park. Vancouver BC.
Snoozing man at the Vancouver Public Library make the perfect subject matter.
During a Tacoma, Washington urban sketch meet up.
Study of the Queen Charlotte building entrance at 1101 Nicola Street in the West End, Vancouver.
Study of the entrance at 1301 Davie St. in the West End before it was torn down.
Testing out new Pitt brush pens with watercolour wash in Burnaby.
Watercolour study of Chinese bamboo at the Bloedel Conservatory in Vancouver.
Cracked open a brand new Micron 05 pen on a summer afternoon on Granville Island, Vancouver to draw the Little Free Library.
Blind contour study at Musette Cafe sketch meet up.
Afternoon sketch session with a friend somewhere on Nicola Street.
Chickadee feeders, part of the Touch Wood Exhibition at the Van Dusen Garden in Vancouver.